900 S. Clark St. Chicago, IL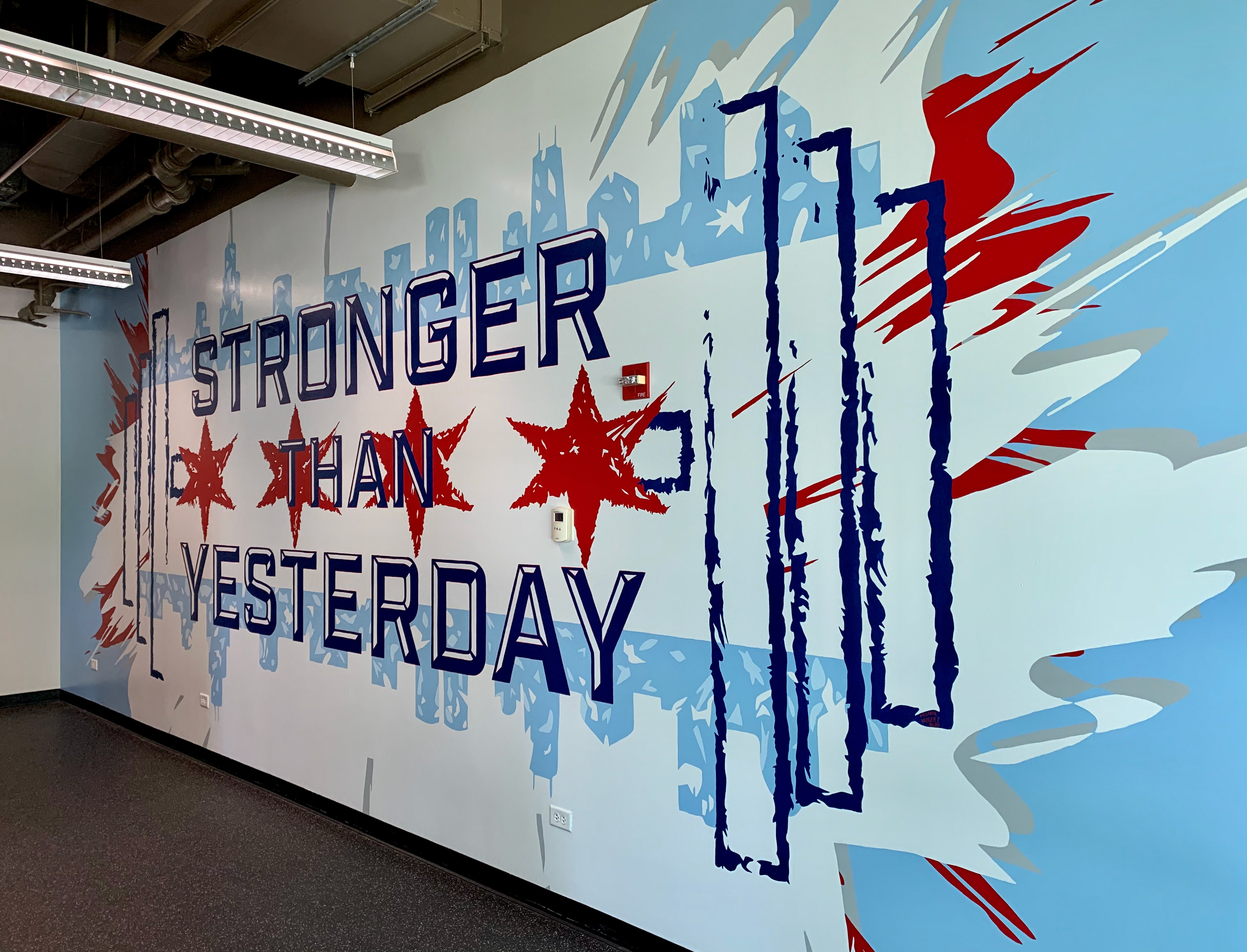 Given this opportunity to showcase my work with AMLI has been an incredible experience. I'm so grateful for the supportive environment and community that has surrounded me during this process. I hope that this quote, "Stronger than Yesterday," can not only motivate and serve inspiration to AMLI and it's residents, but can also resonate with Chicago in various moments of our lives. Stay Strong!
Thanks to Mayra Figueroa and the AMLI 900 family for counting on me to get this project done and for their kind collaboration. 
Special thanks to Lorena Villanueva for her assistance during production of the mural.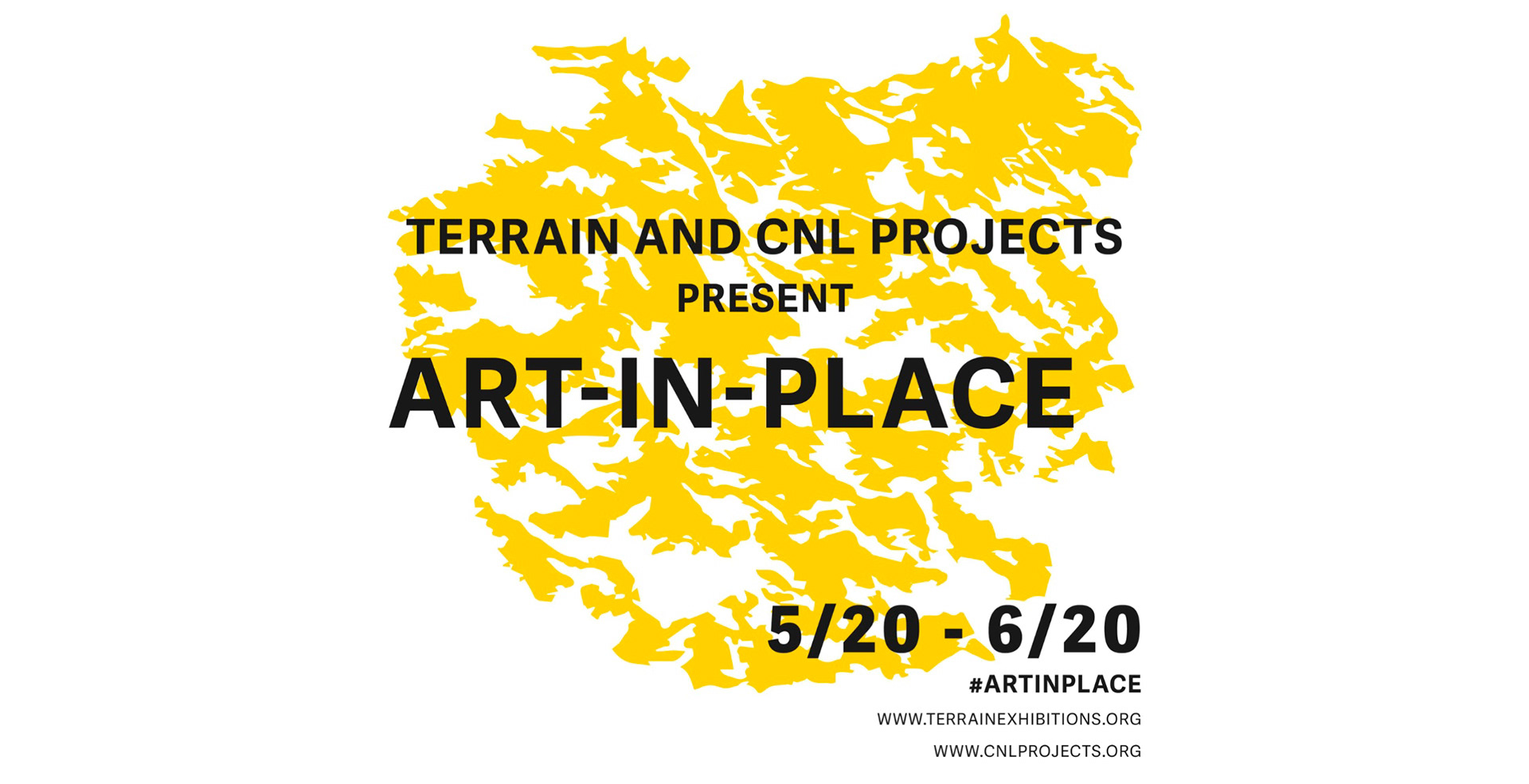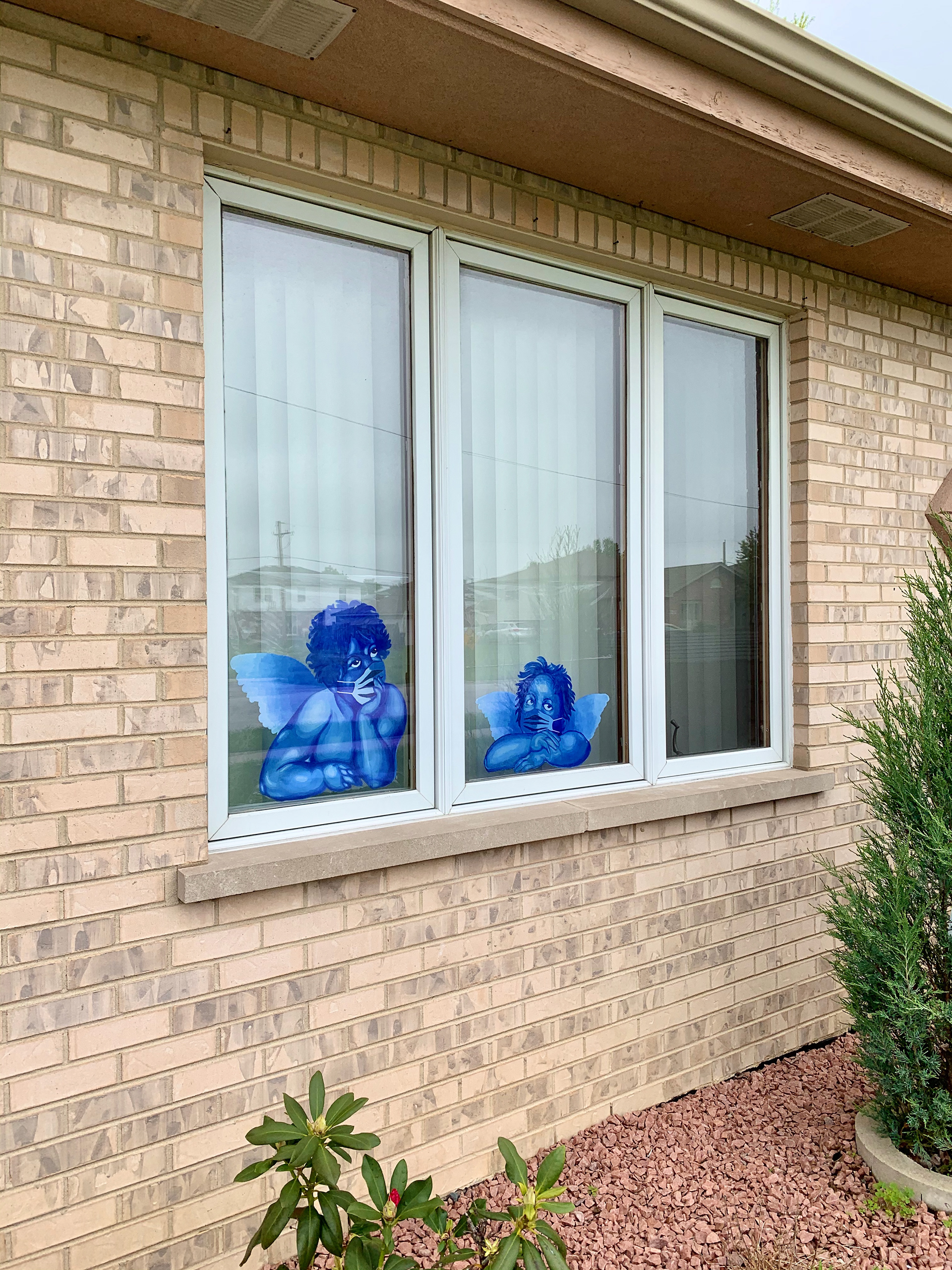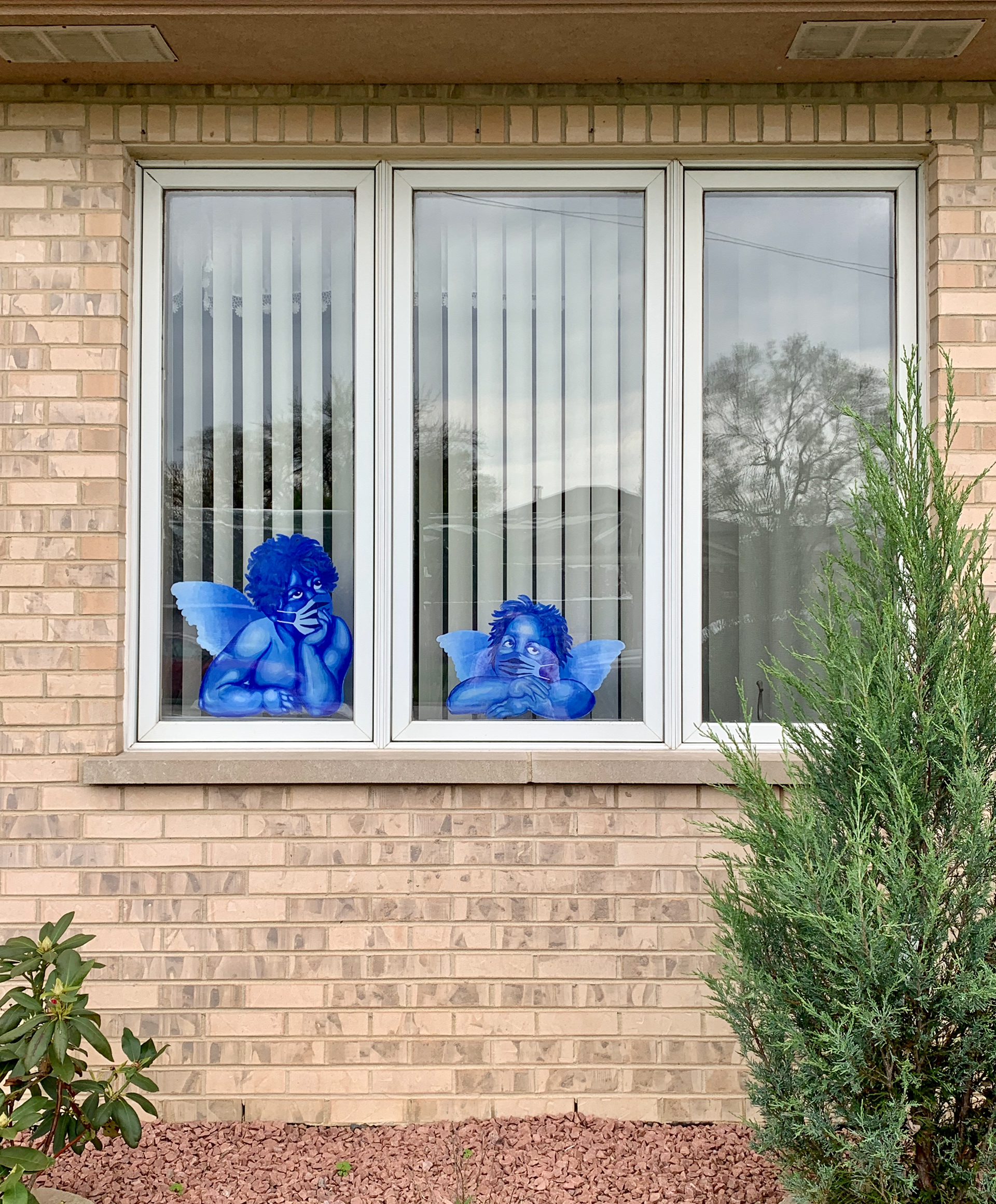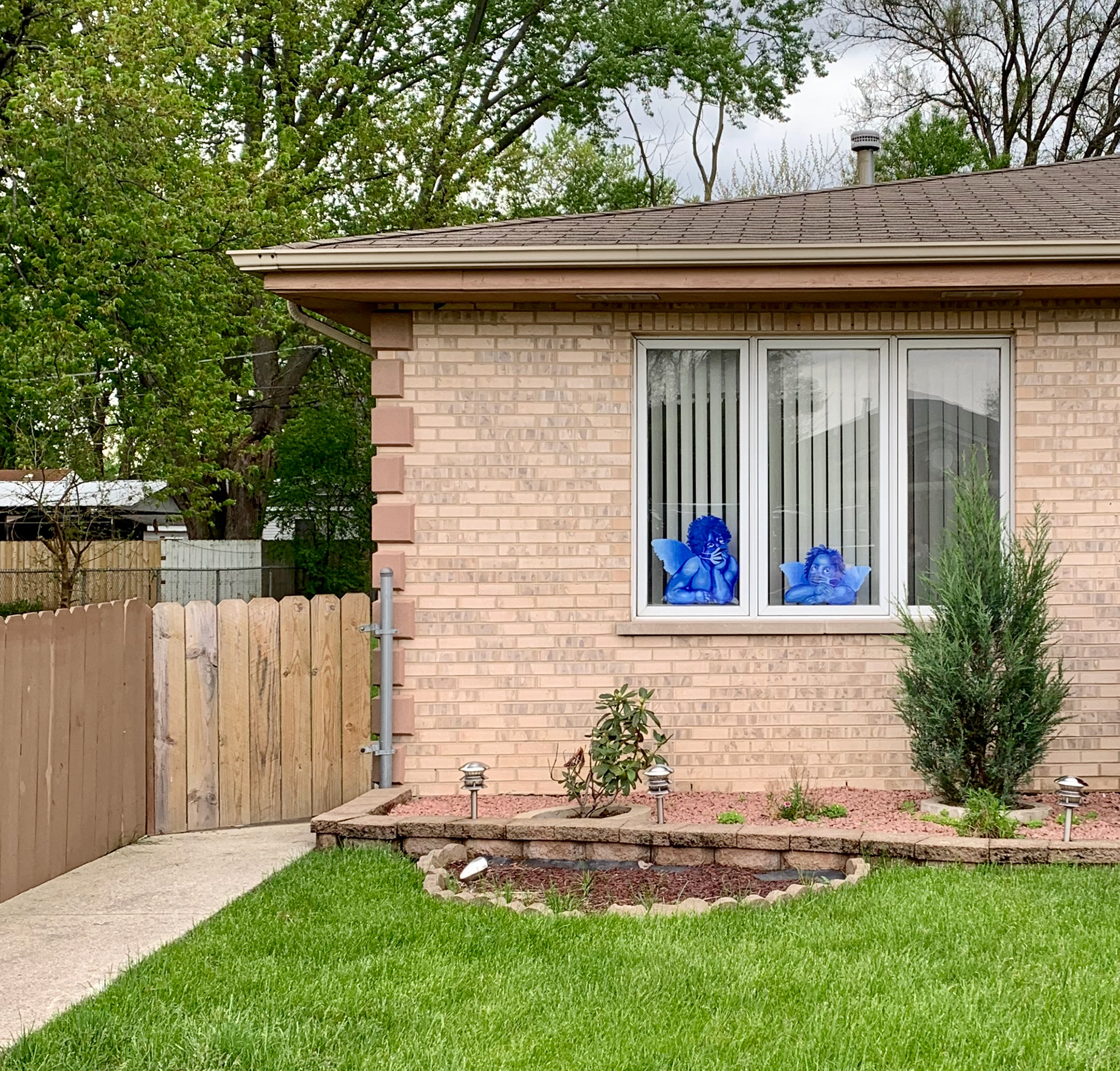 "Even Angels Care" acrylic paint on soft vinyl, 21" x 22" each, 2020
COVID-19 has hit home for many over the last few months and the uncertainty that the future holds is unsettling. Although not all, but many families and friends have fallen victims to the virus and it's terrors. This work is a reminder of the importance of mindfulness in times like these.
"ART-IN-PLACE is a collaboration between
CNL Projects
and
Terrain Exhibitions
that invites artists to exhibit an original work of art outside their home or from a window visible to the public between May 20 - June 20, 2020, extended through August 23, 2020.
This collective action provides artists and community members in Chicagoland neighborhoods (and beyond) with a sense of hope and connectivity through the experience of public art during an unprecedented moment of isolation.
The exhibited works will be featured in a curated collection of postcards available for purchase with proceeds benefitting the
Arts for Illinois Relief Fund
to support local Illinois artists and arts organizations (details coming soon)."
For more information on the initiative, it's collaborators, and Arts for Illinois Relief Fund, please visit the following links:
For pricing information of original artwork, contact Melanie.
Alternative collector's items soon to come.
Follow
#ARTINPLACE
 on Instagram to keep up with all of the incredible work involved!